Threads is a new text-based app that has taken the social media world by storm.
Developed by the talented team at Meta and Instagram, including renowned individuals such Adam Mosseri, the Head of Instagram and of course Mark Zuckerberg.
Threads has already made a significant impact in the short time since its launch. The question on everyone's minds now is whether this app will stay and continue to flourish or fade away like many other social media platforms.
Let's delve into the numbers to understand the magnitude of Threads' success.
Within just one day of its availability for download, Threads garnered an astonishing 30 million sign-ups!
To put this into perspective, it took Twitter a whopping 7 years to reach 100 million users. Other popular platforms like ChatGPT and TikTok also had impressive sign-up numbers, with 100 million people joining within 2 months and 9 months, respectively.
Even Instagram, with its enormous user base, took 2.5 years to achieve the same milestone. However, Threads surpassed all of them by amassing a staggering 100 million sign-ups in a mere 5 days.
This remarkable achievement solidifies Threads' position as the fastest-growing social media platform in history. Of course, it's worth noting that Instagram had the advantage of an existing user base and made sign-up incredibly easy by seamlessly connecting it with Threads.
The development team behind Threads is constantly working on enhancements and introducing new features to ensure a user-friendly and enjoyable experience. Notably, Threads is an ad-free platform, creating a space where discussions can take place without excessive interruptions.
How to sign up to Threads
Signing up for Threads is incredibly easy, especially if you already have an Instagram account.
When you download the Threads app, your login details automatically appear, making the entire process seamless and effortless. Your username remains the same, but if you prefer, you have the option to change it to something else. Furthermore, all your verification details from Instagram carry over, saving you time and effort.
One of the standout features of Threads is its ability to automatically follow all the same followers you have on Instagram. When both parties have registered for Threads, this happens seamlessly and effortlessly. This means you don't have to manually search and follow your friends again; the app takes care of it for you. It's a convenient way to stay connected with your existing network and continue the conversations you've already started on Instagram.
Any accounts you may have blocked on Instagram previously will also be blocked on Threads automatically.
By making the sign-up process so effortless and allowing users to seamlessly transition their existing Instagram accounts, Threads ensures a smooth and familiar experience for its users. This user-centric approach is just one of the many reasons why Threads has gained such popularity and seen such impressive growth in such a short amount of time.
What's the purpose of Threads?
Threads was designed with the intention of fostering positive and meaningful conversations, and it provides users with a range of controls to enhance their experience. These controls include the ability to hide specific words and filter out replies that contain them.
One notable aspect of Threads is its ad-free platform, creating a space where discussions can take place without excessive interruptions. For more updates, you can follow the Instagram Threads account. Currently, Threads does not support hashtag search, and you may come across accounts in your feed that you don't follow. However, this can be an interesting experience as the algorithm adapts and learns. Over time, you have the option to filter out accounts you don't wish to see. Additionally, Threads allows the sending of GIFs within a thread, which adds to the app's standout features.
How does Threads work
Threads, the biggest rival to Twitter, is a text-based app that allows users to share content in various formats.
Not only can you share photos and videos of up to 5 minutes in length, but the app also excels in terms of resolution and supports vertical images. The user experience is enhanced by the ability to share content in a carousel format, allowing for easy navigation between posts.
With a character limit of 500, users have complete control over the privacy settings, whether they want to keep their posts private or share them with the public.
Initially, there were concerns about the inability to permanently delete Threads accounts, as they are linked to Instagram accounts. However, it has been clarified that users can deactivate their Threads account in the settings, hiding all activity and profiles until they log back in.
Conclusion
Well, many would say Threads came in just at the right time, perhaps unintentionally but as you may know, Twitter isn't in its best shape since Elon Musk took over.
At least that is according to many Twitter users. In a recent article by CNBC, it was found that Twitter's top users have been posting less since Elon Musk's takeover last year.
Many users feel that the platform has lost its original charm and has become more focused on celebrity endorsements and promotions rather than genuine conversations and discussions. This has led to a decline in user engagement and a sense of disconnect among the Twitter community.
On the other hand, Threads has emerged as a breath of fresh air in the social media landscape. With its emphasis on positive conversations and user control, Threads has quickly gained popularity among users who are seeking a more authentic and meaningful online experience. The app's user-friendly interface and seamless integration with Instagram have also contributed to its rapid growth.
However, Threads' success has not come without controversy. Since becoming the most popular social media platform, Elon Musk has threatened to sue Meta for misappropriation and intellectual property issues. It remains to be seen how this legal battle will unfold, but it is clear that Threads has made a significant impact in the industry.
In conclusion, Threads has entered the social media scene at a time when users are seeking genuine connections and meaningful conversations. While Twitter may be facing challenges under Elon Musk's leadership, Threads has quickly become the go-to platform for those looking for a more positive and user-centric experience.
With its impressive growth and user-friendly features, Threads seems to be on a great path towards reshaping the social media landscape. Only time will tell how this rivalry between Threads and Twitter unfolds, but for now, it's clear that Threads is capturing the attention and interest of users around the world.
Posted on
19 July, 2023
by Veronika Pap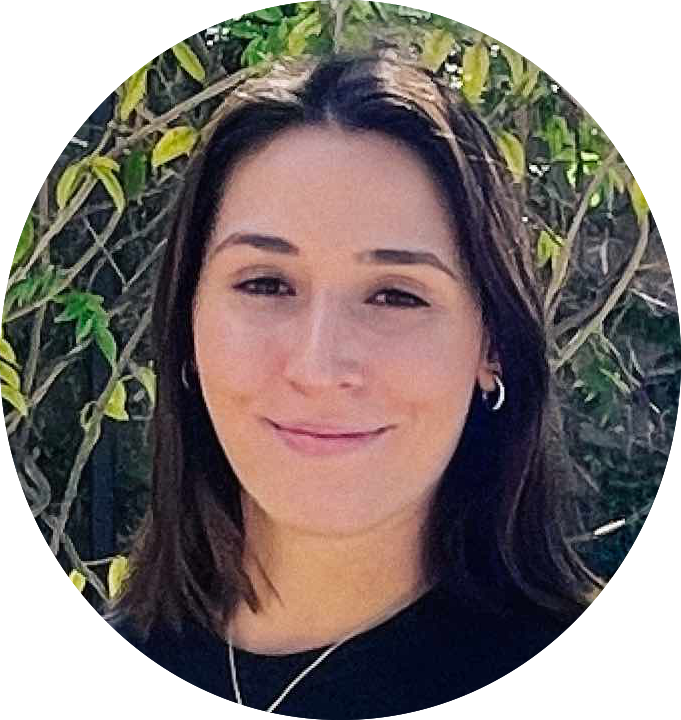 Veronika Pap
Veronika has lived and worked across four countries in the last 15 years and has extensive experience working as an account manager, photography and video producer and art director within the creative industries. Marketing has always been a sidekick that followed her career journey closely. After so long, she decided to merge her experience into marketing and focus on providing her clients with a marketing strategy backed by the knowledge brought by the creative twist.